Health, Safety and Environmental protection
01
Safety on construction site
The characteristic of building industry is feature of execution on the basis of concept and plan. It is necessary paying attention to safety aspects of design, organizing construction site, establishing an adequate level of safety admission procedures, safe future usability, safe commissioning of technologies and maintainability while planning the project.
In recognition of the complexity of this discipline, we have developed the range of services in numerous projects, so now we are able to deliver ready-made solutions from one hand, such as:
• Design supervision, coordination in line with applicable laws
• Prepare H&S Plan and Waste Management Plan for the project
• HSE coordination on the designer's and contractor's side
• Preparation of lifting technology plans
• Supporting the safe deployment of technological systems
• Occupational health and safety support for the decontamination and decommissioning of technologies
• Planning and supervision of asbestos removal and similar high-risk activities
• On-site inspection of machinery and equipment used during construction
• Organizing on-site training required by national legislation, even in English (fire test, first aid course, load binder, etc.)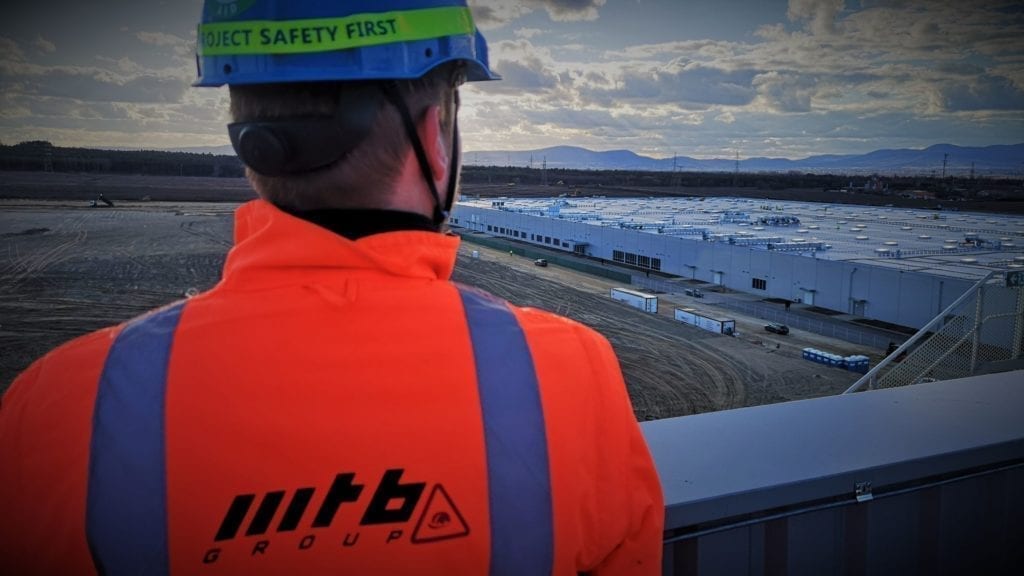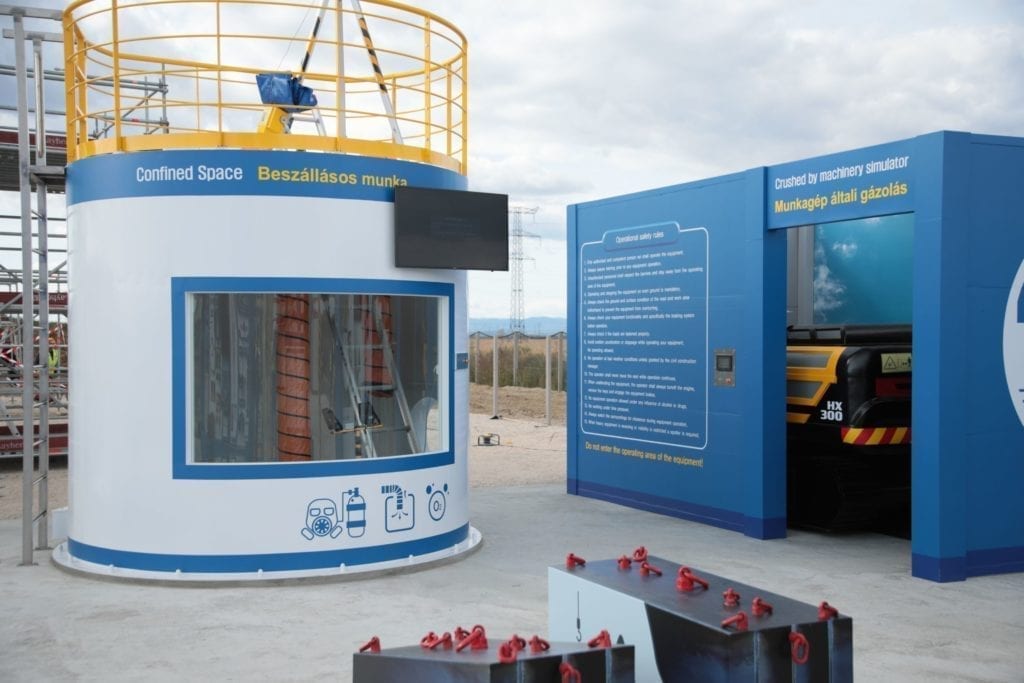 Innovative training centre
Thanks to our exclusive partnership with Youngwoo Ind., a Korean company, MTB Group was able to extend their range of safety services to training awareness of risks in a very specific way by providing Safety Modules specialized in the needs of the workplace. Instead of only learning through videos and documents, workers can experience the seriousness of risks and dangers they have to face at the site, in a laboratory or on the work chain, for example. They can prepare through real-life testing and never forget how important safety systems and protection are during work.
Our clients have the option to design simulators covering their exact range of work situations and the possible accidents those can bring along. For instance, there are three different types of Safety Harness Simulators with different functions; trainees can try the impact of safety shoes with machines simulating falling objects on their feet; employees can experience the comparison between using or not using protective earplugs when exposed to loud noise; and learn more about chemical safety.
For more information and some visual help, watch one of our 1 minute long introductory, or 7 and 14 minutes long informative videos.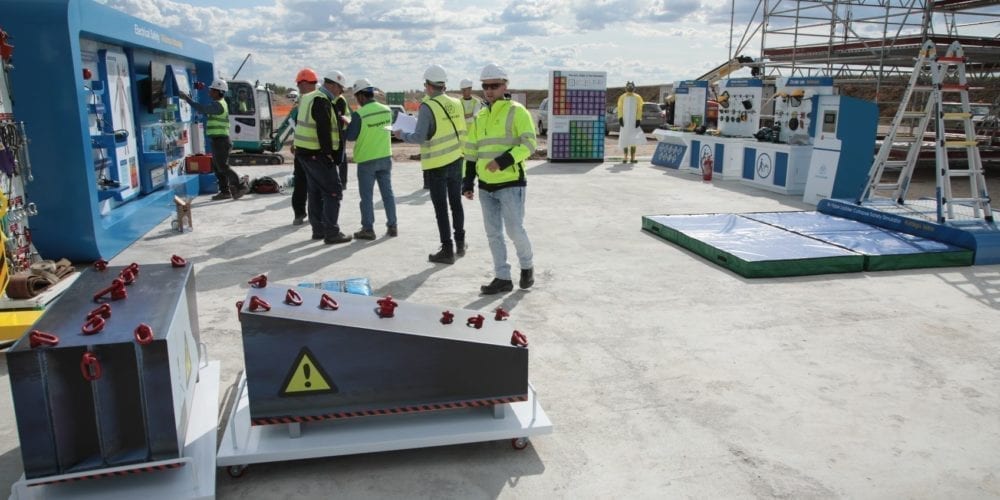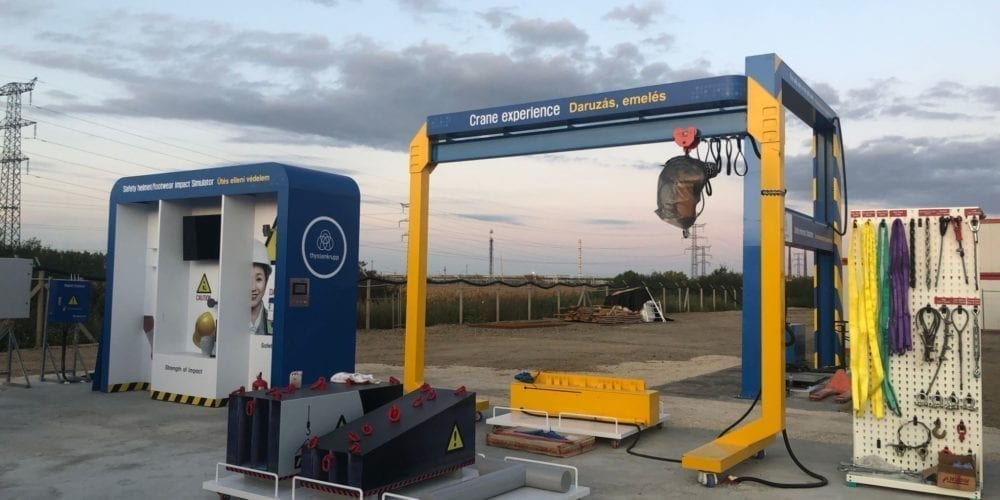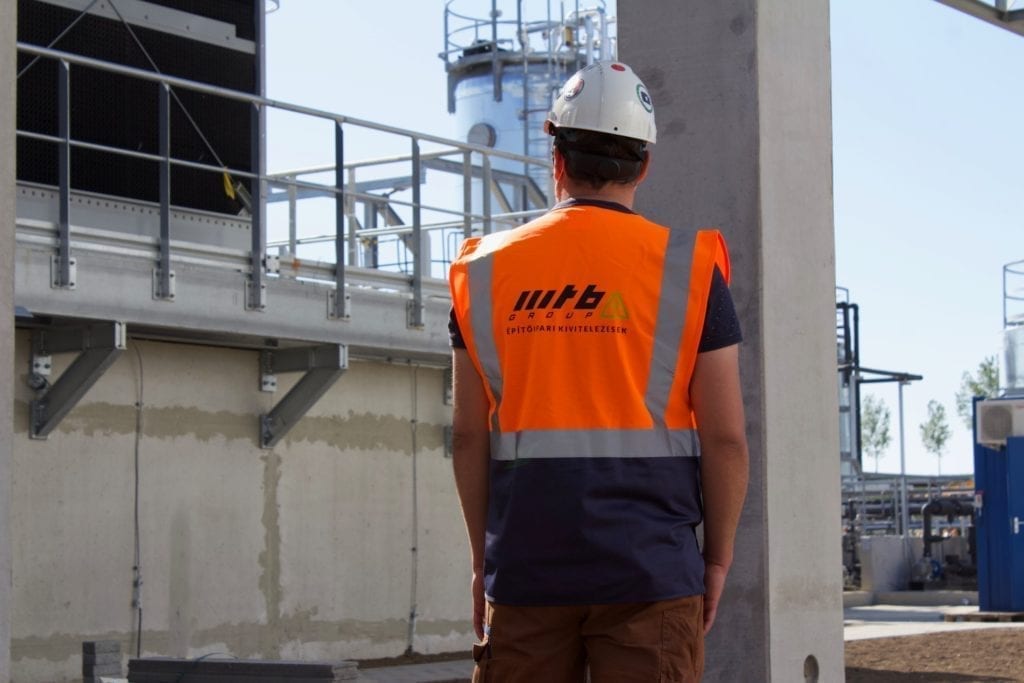 Occupational Safety
We examine HSE and fire protection not only in the light of legal requirements, but also in consideration with many years of professional experience and information derived from the development of science possession, we are able to supply customized solutions. We carried out a complex, comprehensive preliminary survey, the information obtained is evaluated by our experts, the fire and environmental protection processes are optimized to the customer endowments, thereby improving them to systemic. Whether it is a single task completion or the provision of full-time professionals, MTB Group is able to satisfy the customer's needs in full. Furthermore, MTB Group is also giving support for implementation and surveillance of Integrated Management System (Quality Management System, Environmental Management System, Occupational Health and Safety Management System, Energy Management System). Moreover, our company provides support for auditing "intra" standardized procedures.
SAFETY DURING OPERATION
Preparing complex risk assessment
Scheduling safety inspections, audit log
Preparing HSE Manual
Periodic Security Assessments
Carrying out occupational health measurements
Safety training (distance learning)
Conducting safety commissioning procedure
First aid, load binder trainings
Work accident Investigation & Reporting to Authorities
Determine the regulation of occupational health examinations
Personal Protective Equipment (PPE) procedures
Preparing a rescue/emergency plan
Professional representation towards controlling authorities
Election of HSE representative
Training for HSE representative
Preparation and consultancy related to the management system according to the ISO 45001 standard
FIRE PROTECTION
Conducting fire audits
Conducting fire audits
Preparation of a fire alarm plan
Periodic inspection and maintenance of fire safety equipment
Inspection of fire protection equipment (fire doors and smoke extraction system, etc.)
Fire Technical Compliance Manual
Professional representation to audit authorities
Prepare Fire Safety Manual
ENVIRONMENTAL PROTECTION
Establishment of environmental guidance and regulations
System development and consultancy according to the ISO 14001 standard
Data supply concerning waste management towards the authorities
Planning and authorization of collection yards, refuse collection points
Permitting process of air emissions sources and reporting air quality protection changes
Preparing mass balance
Data supply of surface and subsurface water, self-monitoring plan
Professional representation towards controlling authorities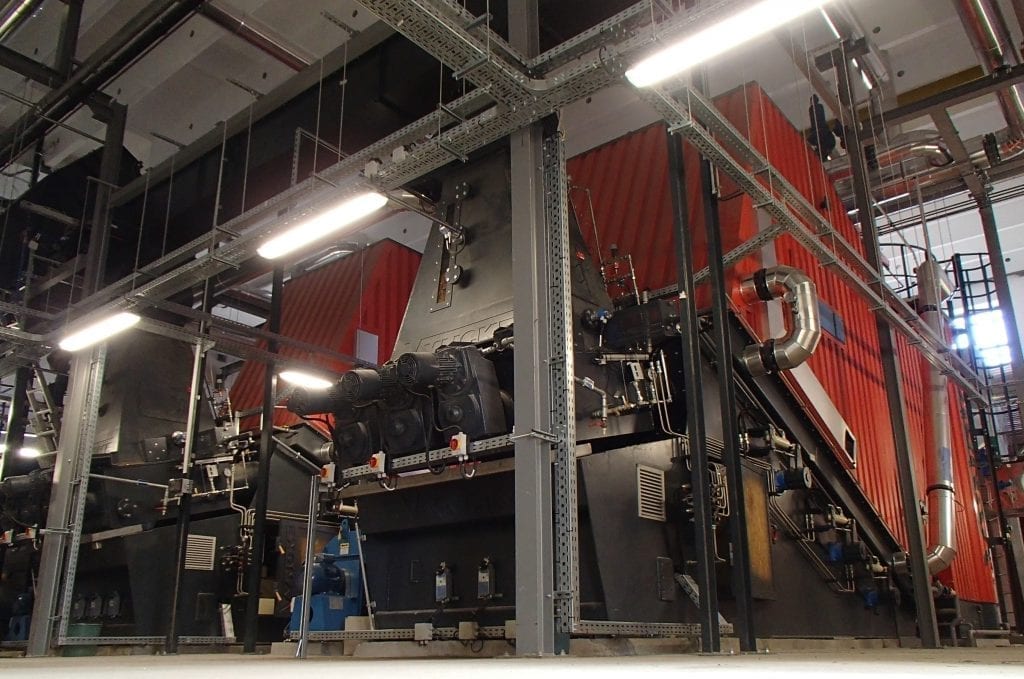 Headhunting for EHS positions
Our latest service is headhunting, in the field of EHS! If you don't want to outsource related positions to other companies' employees, and want to hire your own professional, we can help you choose the right candidate.
We undertake the training of the right professional through our own projects, thus saving our clients the period of probation when they have to test the employee's professional knowledge. This is what we test prior, so the company can start working with an employee who already specializes in a particular job.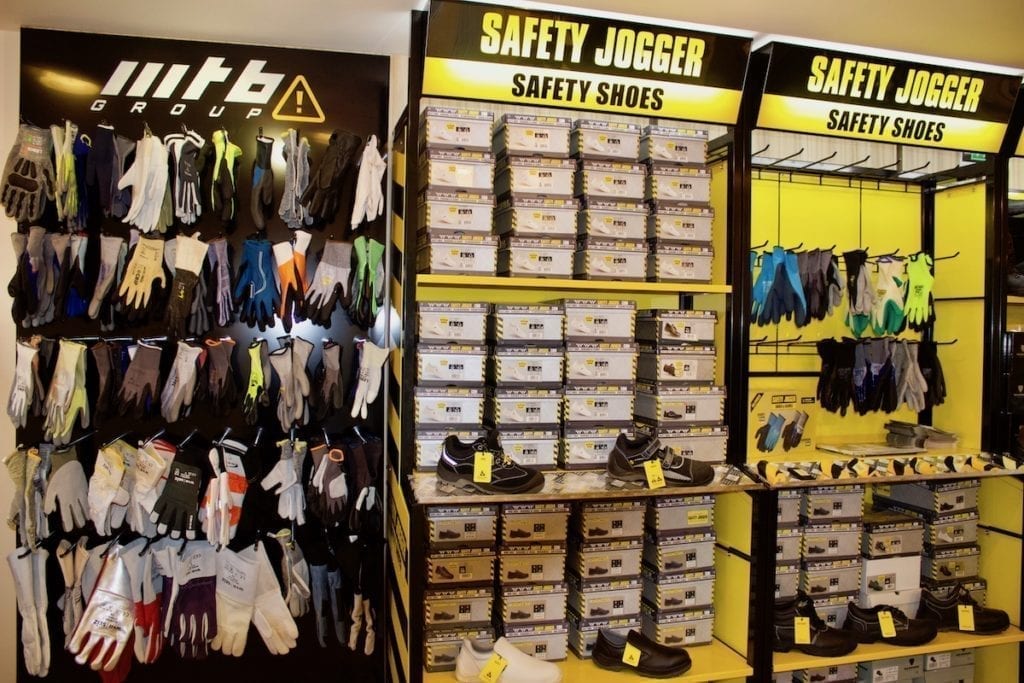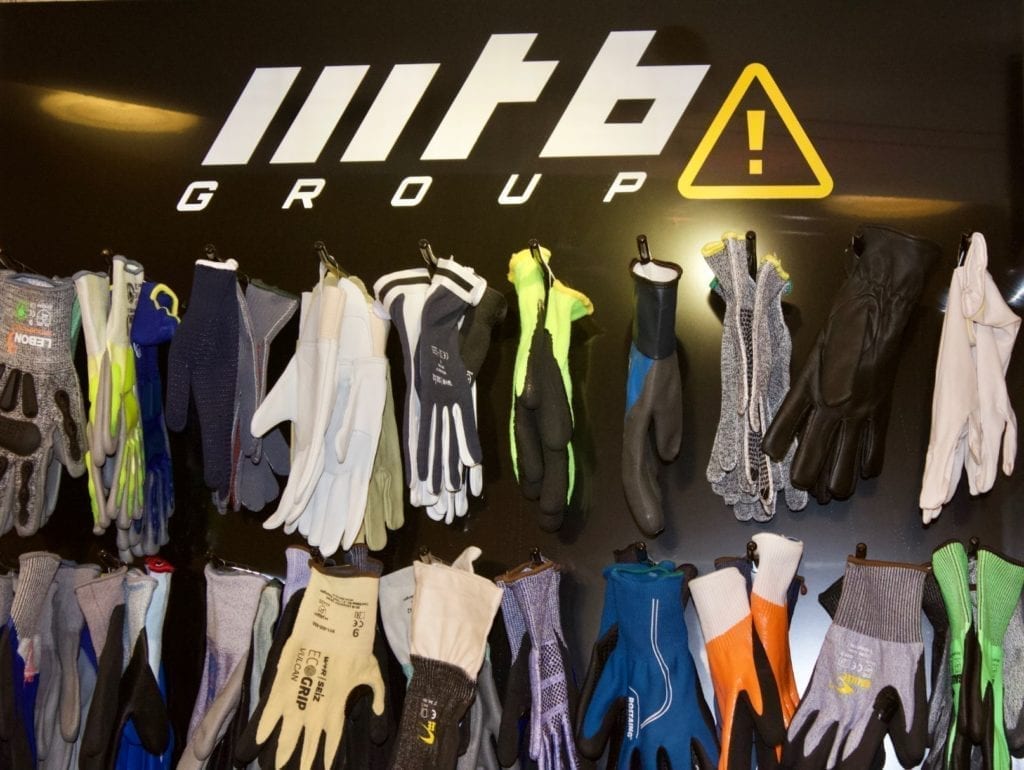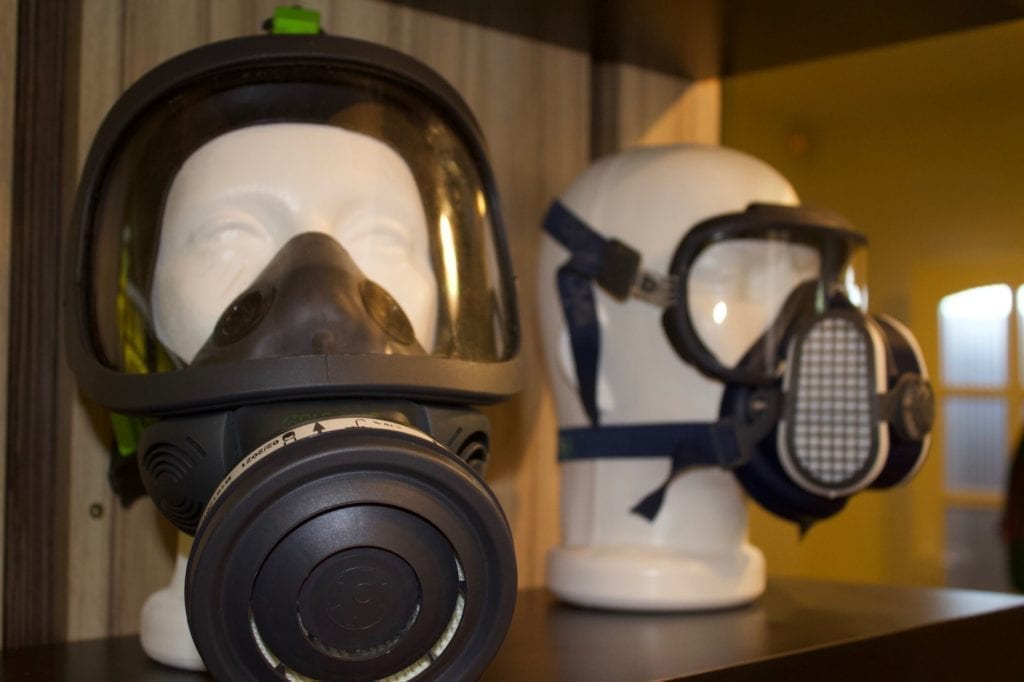 PPE and workwear retail
Initially, the sale of protective equipment operated as an activity of the engineering office and has now grown into a separate business. We were looking for the most suitable solutions for the individual needs of our existing partners, but many times we were not satisfied with the possibilities in-house. During this period, we learned a lot about the market and customer needs, so it soon became clear that most companies were interested in selling well-known brands in Hungary. With a completely new approach, regular visits to international exhibitions, we met countless manufacturers whose protective equipment we considered suitable for importing into the domestic market. We have built an excellent strategic partnership with these internationally well-known companies, thanks to which we are at the disposal of our customers with a unique palette, a wide selection and our own stock.
• Head and face protection
• Ear and hearing protection
• Respiratory Protection
• Eye Protection
• Hand
• Work Clothes
• Foot Protection
• Fall Arrest
• Innovative tools
• Accessories
A részecskeszűrő félálarc

A részecskeszűrő félálarcok az olyan – emberi szervezetre káros - belélegezhető szilárd részecskék ellen nyújtanak védelmet, mint a porok, füst és folyékony ködök (aeroszolok). Az európai EN 149 szabvány három védelmi osztályt – FFP1, FFP2 és FFP3 – határoz meg, a légzésvédő szűrési hatékonysága és legnagyobb teljes alászívásuk mértéke alapján. A szűrőtípus kiválasztásakor nélkülözhetetlen annak ismerete, hogy a légzésvédőt milyen részecskék szűrésére szeretnénk alkalmazni.
6043 Kunbaracs, Dózsa György utca 33

MTB Telephely

1064 Budapest, Izabella utca 70. fsz. 1.

MTB Székhely
MTB Headquarters
1064 Budapest, Izabella utca 70. fsz.1
MTB WAREHOUSE
6043 Kunbaracs, Dózsa György utca 33