Scaffolding and lifting machines
01
Modular and façade scaffolds
Scaffolding has grown into one of our company's main activities over the years, partly thanks to our large amount of our own scaffolding and engineering precision. When our customers want to rent a stand from us, we create a unique plan tailored to their needs, for which we use modern technology. In making this, safety considerations are key, so we place great emphasis on satisfying them to the maximum.
MTB not only rents scaffolding (Layher and PERI) – we accompany our clients throughout the project, using software-based project management for fast and effective collaboration. Following the design, we undertake the delivery of the stand nationwide as well as its professional assembly. From the beginning of the work process, we can provide continuous supervision for safe work.
Nothing is impossible for us – we can build our scaffolding around and above any building or area, thus creating a work platform even at the top of a church tower. We undertake complex work, but we do not reject simpler ones.
You can contact us with any idea, thanks to our quick reaction we can start working together flexibly. For more info on this service, you can visit MTB-Dunamenti.hu.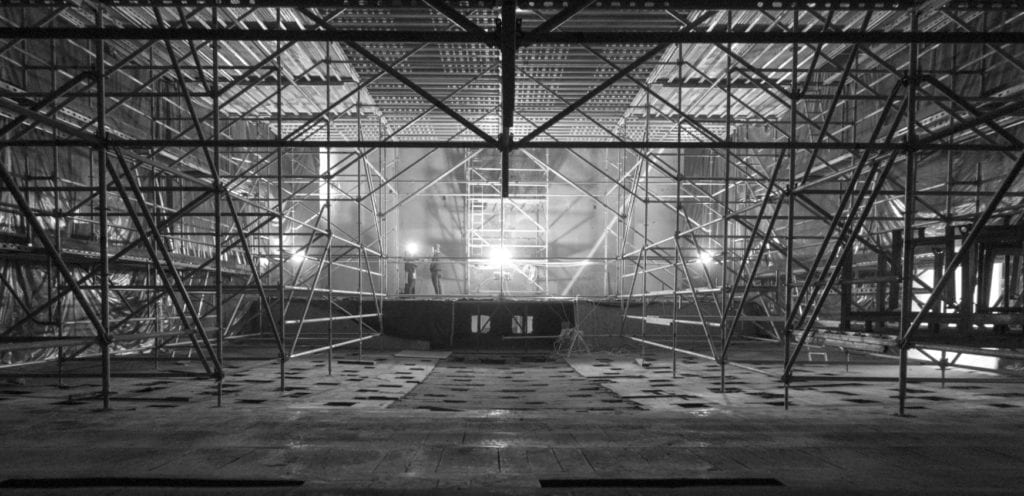 Lifting machines
We offer rental of different types of rack and pinion hoists. Our main supplier is Geda, a German company, which in itself is a guarantee for quality. Rack and pinion hoists are complex machines as they can be used for lifting heavy weights during construction or for the vertical transportation of passengers. The spacious, open top makes it easy to lift anything. Our platforms come in three different sizes, so Clients of MTB can rent completely based on their needs. From passenger or smaller material transportation to particularly heavy material lifting, we can help with any.
The GEDA 300 Z/ZP is sometimes called the "baby" among the bigger platforms since its compact platform is 1.35 x 0.95 m, which is smaller than any other GEDA platforms. Even though it doesn't take up much space, its load capacity is up to 500 kg or 3 persons, with a lifting speed of 12 m/min and 50 m maximum height. Thanks to this size, it can be set up on narrow pavements and in tiny courtyards too. The transportation is also simple as it can be folded to the width of 0.85 m.
The GEDA 500 Z/ZP can be built up to as high as 100 m, with a speed of 24 m/min in material mode and 12 m/min in passenger mode, providing a fast construction progress. Both functions have their own controls depending on how it's used. It's been designed for tough construction conditions, with an extreme flexibility to adjust to those. This platform can greatly enhance the speed of scaffolding or support work at the construction site. While its space requirements are minimal, the load capacity is up to 850 kg or 5 persons.
The GEDA 1500 Z/ZP is also a multipurpose platform which provides a high load capacity of 2000 kg or 7 persons. It can be transformed into a material hoist or a transport platform, both with a separate control system. Its lifting speed is also 12 m/min when transporting passengers and materials, and in material hoist mode, it's 24 m/min. Despite the capability of transporting such heavy weights, travel motion is safe and stable due to the double mast system.
We can help determine what size is suitable for each construction, and help with planning and design, as well as with the health and safety during the whole construction.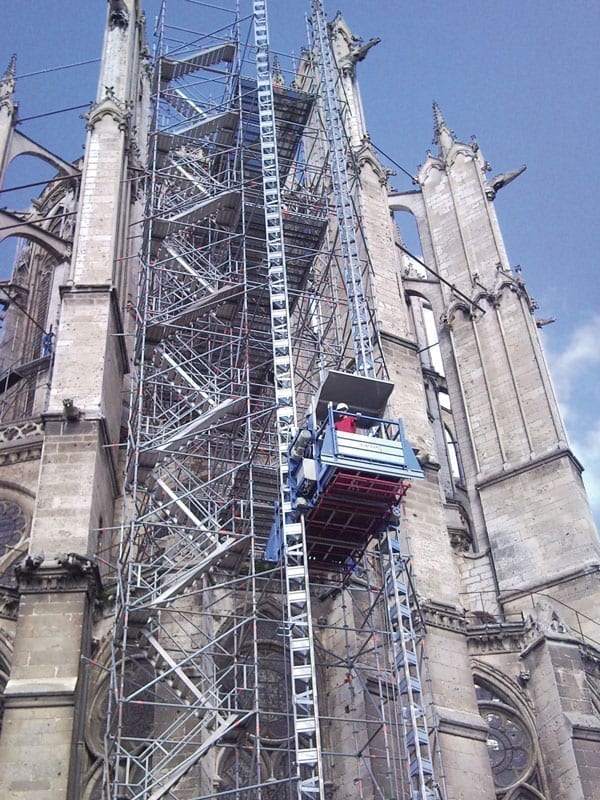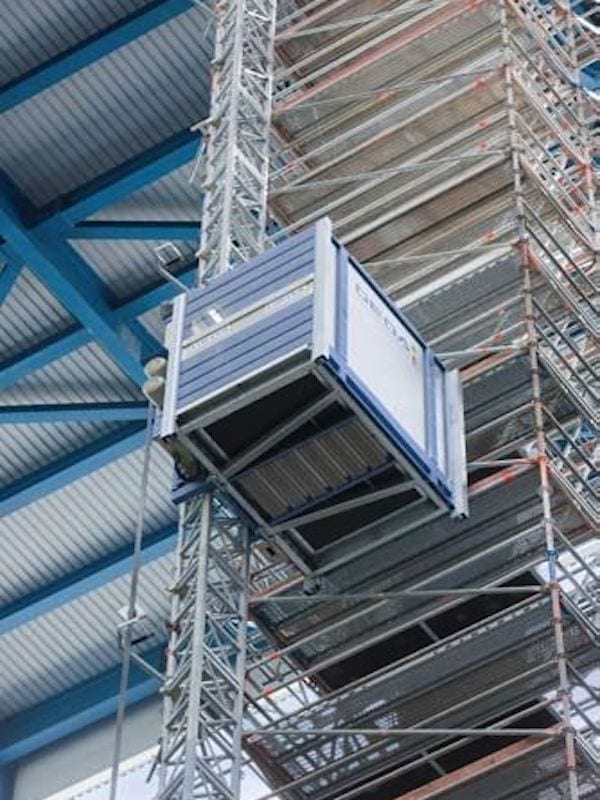 2081 Piliscsaba, Munkácsy u. 1.Kiskopár Bisztró (2081 Piliscsaba, Munkácsy u. 1.)

8261 Badacsonytomaj, Római út 132.Villa Őrffy (8261 Badacsonytomaj, Római út 132.)

7831 Pellérd, Ipari ParkMTB Pécs Telephely (7831 Pellérd, Ipari Park)

1188 BUDAPEST, DÓZSA GYÖRGY U. 37., MAGYARORSZÁGMTB Group (1188 Budapest, Dózsa György u. 37)

01054 Kijev, Yaroslaviv Val utca 13/2-B, UkrajnaMTB Group (01054 Kijev, Yaroslaviv Val utca 13/2-B, Ukrajna)

MTB Headquarters
1188 BUDAPEST, DÓZSA GYÖRGY U. 37., MAGYARORSZÁG
MTB UKRAINE
13/2-B, YAROSLAVIV VAL STREET, KYIV, 01054, UKRAINE
KISKOPÁR BISZTRÓ
2081 Piliscsaba, Munkácsy u. 1
Villa Őrffy
8261 Badacsonytomaj, Római út 132.
MTB Pécs Warehouse
7831 Pellérd, Ipari Park