Renting and
construction services
01
Fence and tubular barriers renting
MTB provides the opportunity to rent mobile fences and cordons with the shortest possible time from the order. All types are made of quality, durable materials and are assembled with technology that guarantees resilience. If you have any other ideas for using a particular fence or cordon, we are also happy to provide you with our tools or advice on what would be the right solution. For more info on this service, visit MTB-Dunamenti.hu
Mobile fences
The mobile fence consists of 3.5 m long and 2 m high rigid steel frame elements. Pre-galvanized panels with 360-degree welded pipes and wire strands secured with separate welding make the fence robust, resulting in a long service life.
Mobile fences are excellent for fencing construction and industrial areas, events, outdoor storage, designating temporary routes for traffic routes, temporarily closing campgrounds, protecting the area of occasional outlets, or fencing road repairs.
When ordered, we undertake the delivery, assembly, disassembly and removal of the mobile fence on site, all over the country.
Tubular barrier fences
The elements of the tubular barrier fences are 2.5 m long and 1.1 m high. Its biggest advantage is that although it has a rugged structure due to its welded and galvanized elements, it is still easy to carry and quick to assemble.
It can be used in both outdoor and indoor locations, such as designating accident-hazardous locations, road blocks, fencing road construction, but is also excellent for events, like sports events, keeping large crowds away, or securing a location.
Our company undertakes delivery and assembly anywhere in the country.
Plastic mobile fences
Plastic mobile fences consist of 2 m long and 1 m high elements, which are characterized by extremely easy and fast assembly with easy transport. These items are maintenance-free, so you don't have to deal with them much after installation. Available in red or yellow, both types are equipped with reflectors.
It can be used both indoors and outdoors, be it events such as exhibitions, festivals, sports events where sectors have to be fenced, but it is equally suitable for crowd management and construction.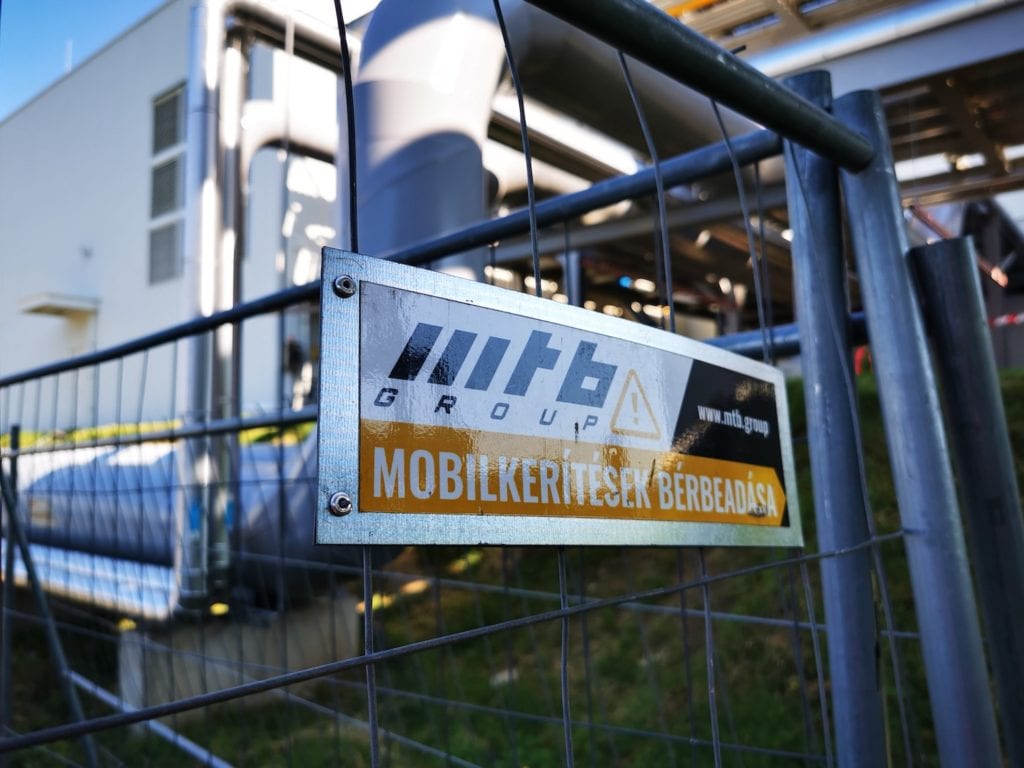 PROKIT EP 110
PROKIT is a safety system for temporary edge protection consisting of 1,1 m high elements which are quick and easy to assemble without heavy weights. This time- and cost-effective system is an anti-fall protection for open slab edges and other leading edges. The flexibility of PROKIT is feasible for different situations without any planning effort in advance. Despite this, it is perfect for complicated structural geometries as well.
PROKIT EP 110 offers reliable securing of open building edges on building shells in accordance with DIN EN 13374 Class A and on formwork in accordance with DIN EN 12811.
The system has variable mounting possibilities to the building shell and PERI form-work systems. In addition, a wide range of accessories are available, such as for mounting on the slab, its front side or parapets. The cost-efficiency is given in its reusability and highest rate of utilization while being extremely versatile.
When our clients rent the PROKIT EP 110 from us, we undertake delivery, professional installation, and review and control while in use, since MTB's main goal is to provide safety on constructions – this is what we know best.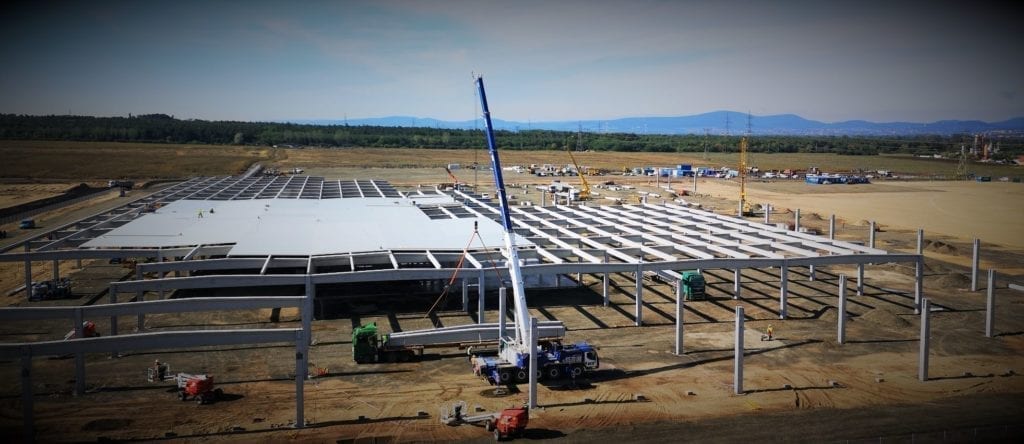 Equipments
Constructions hold many expected and unexpected factors that can slow the process of the construction. Therefore, it's important to have all the tools and equipment to reduce these factors as much as possible. We provide rent of several equipment (i.e. pressure pump, vacuum cleaner, etc.), but we are not limited to those – we're always open for buying a new tool or item and provide it for rent based on our clients' needs.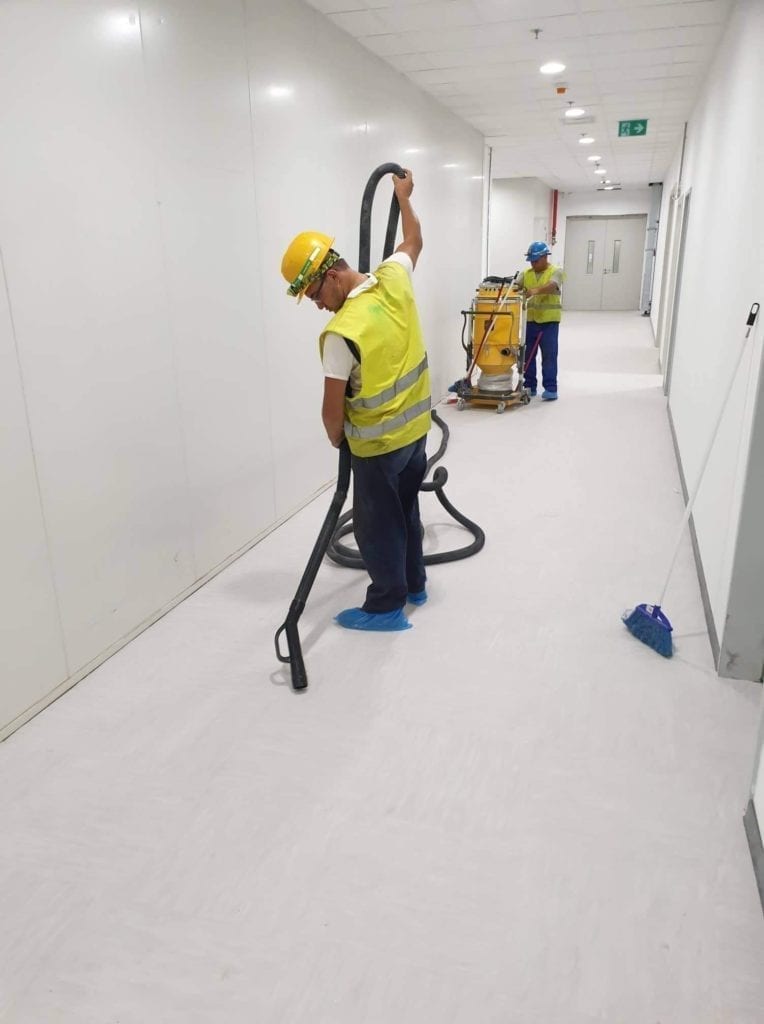 Site cleaning
In recent years, several large industrial investments have required us to continuously support the project with a well-functioning, system-minded, organized team.
We have created our site cleaning team tailored to the needs of customers, such as Samsung, specifically to perform a variety of cleaning and landscaping tasks on construction sites. Providing the necessary machinery (industrial cleaning machines, lifting machines, watering carts, etc.), we also offer a complete service, which includes the disposal of waste after the work of specialist companies, the installation of fences, material handling and cleaning before the final handover. We are at service of our customers with more than 100 people, experienced managers and machine operators.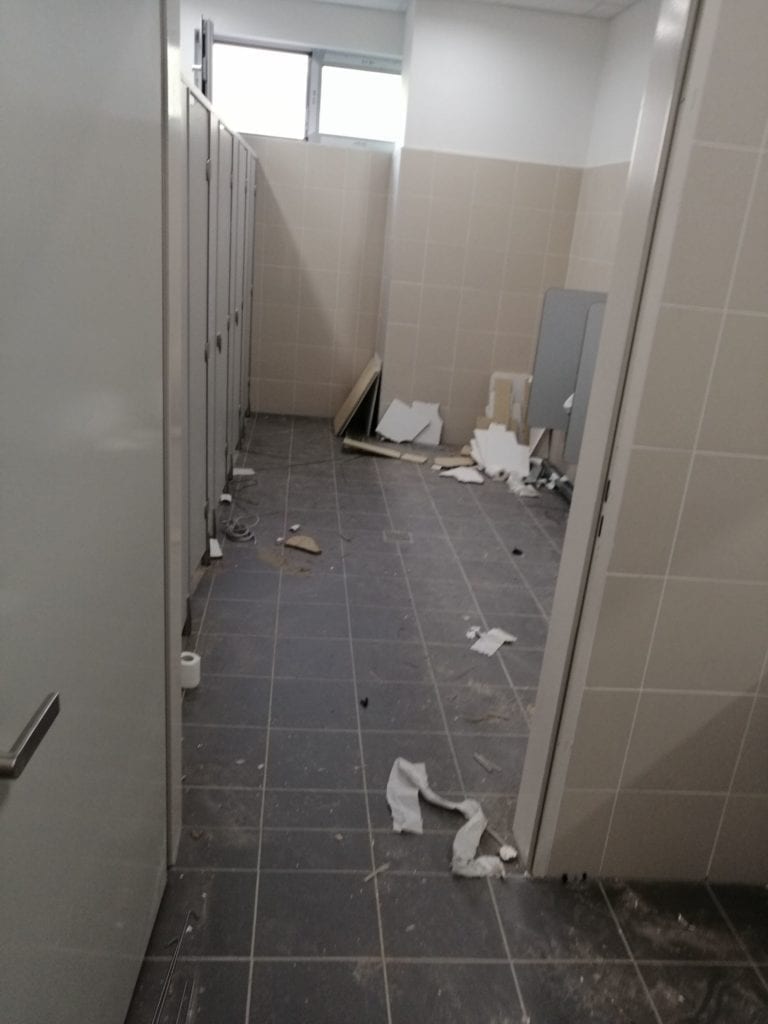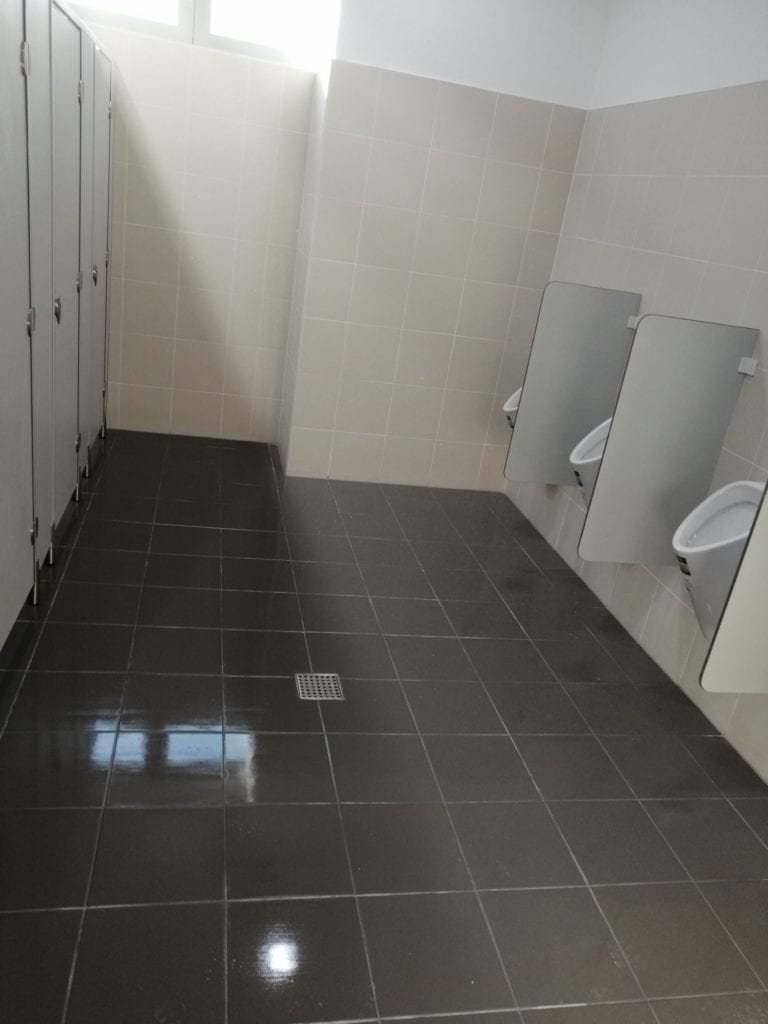 On-spot solutions
Various on-spot solutions are provided to our customers that improve the efficiency of a construction. For example by keeping on site a storage and providing a predefined choice of tools, safety equipment and workwear, the client has automatically an positive influence on the delivery costs, vehicle traffic, deadline, and the insurance of still having a safe site.
The latest branch of MTB is also covering a very important aspect of the well-being on site, to keep performances and mood of the workers at their optimum : we are offering canteen (buffet) service with fixed and renewable dishes and high quality coffee.
Of course, considering the customer's ideas, we are always open to develop a concept and work according to individual needs.
2081 Piliscsaba, Munkácsy u. 1.Kiskopár Bisztró (2081 Piliscsaba, Munkácsy u. 1.)

8261 Badacsonytomaj, Római út 132.Villa Őrffy (8261 Badacsonytomaj, Római út 132.)

7831 Pellérd, Ipari ParkMTB Pécs Telephely (7831 Pellérd, Ipari Park)

1188 BUDAPEST, DÓZSA GYÖRGY U. 37., MAGYARORSZÁGMTB Group (1188 Budapest, Dózsa György u. 37)

01054 Kijev, Yaroslaviv Val utca 13/2-B, UkrajnaMTB Group (01054 Kijev, Yaroslaviv Val utca 13/2-B, Ukrajna)

MTB Headquarters
1188 BUDAPEST, DÓZSA GYÖRGY U. 37., MAGYARORSZÁG
MTB UKRAINE
13/2-B, YAROSLAVIV VAL STREET, KYIV, 01054, UKRAINE
KISKOPÁR BISZTRÓ
2081 Piliscsaba, Munkácsy u. 1
Villa Őrffy
8261 Badacsonytomaj, Római út 132.
MTB Pécs Warehouse
7831 Pellérd, Ipari Park